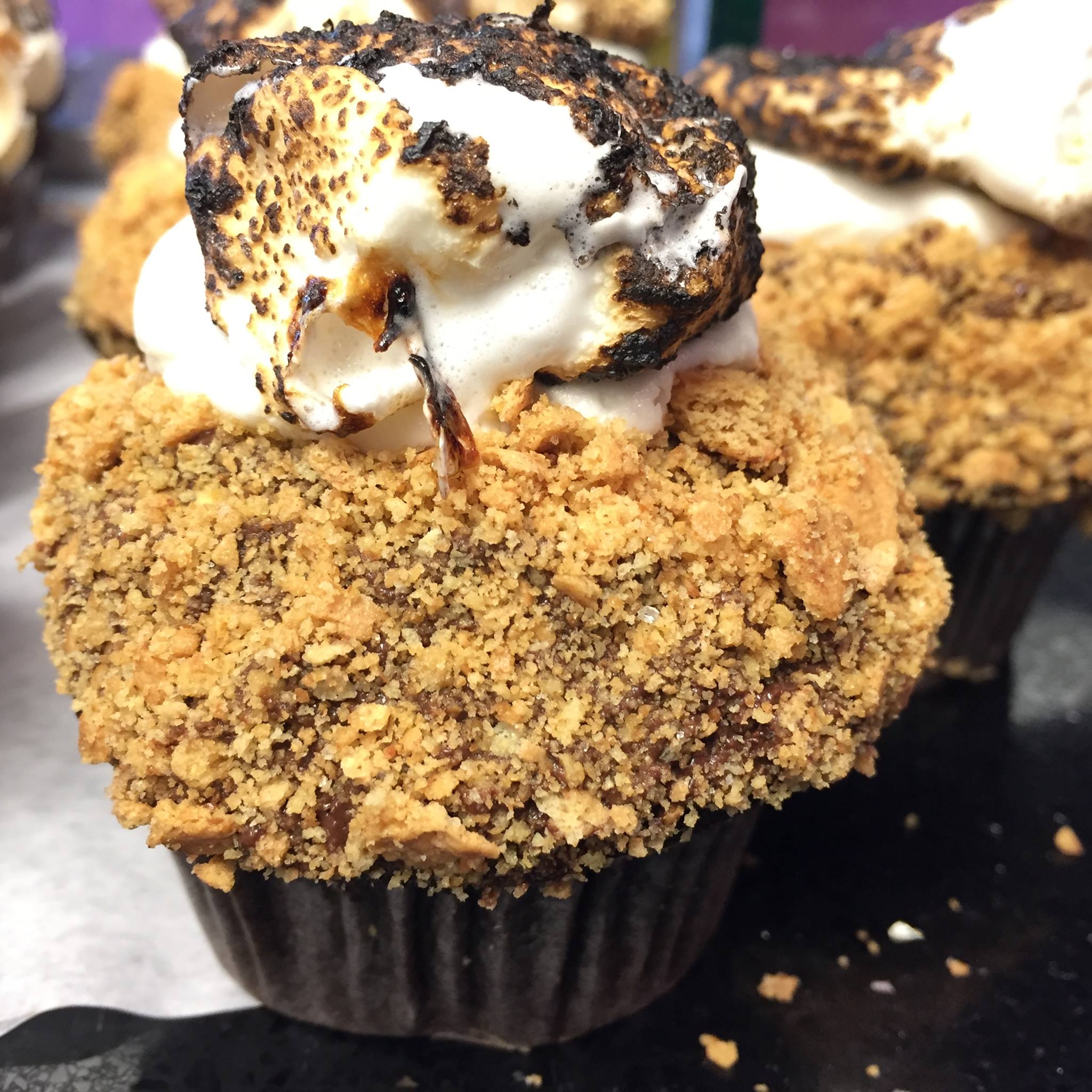 SMORE
Campfires and warm summer nights bring the joy of making Gooey Delicious Smores - nothing else really tastes like summer!!
Chocolate cupcake dipped in chocolate ganache coated in graham cracker crumbs then topped with torched marshmallows and a fudge drizzle.
Cutoff day for orders are on Monday of each week. If you're order is received after the Monday cutoff your order will be processed and available for the following week.