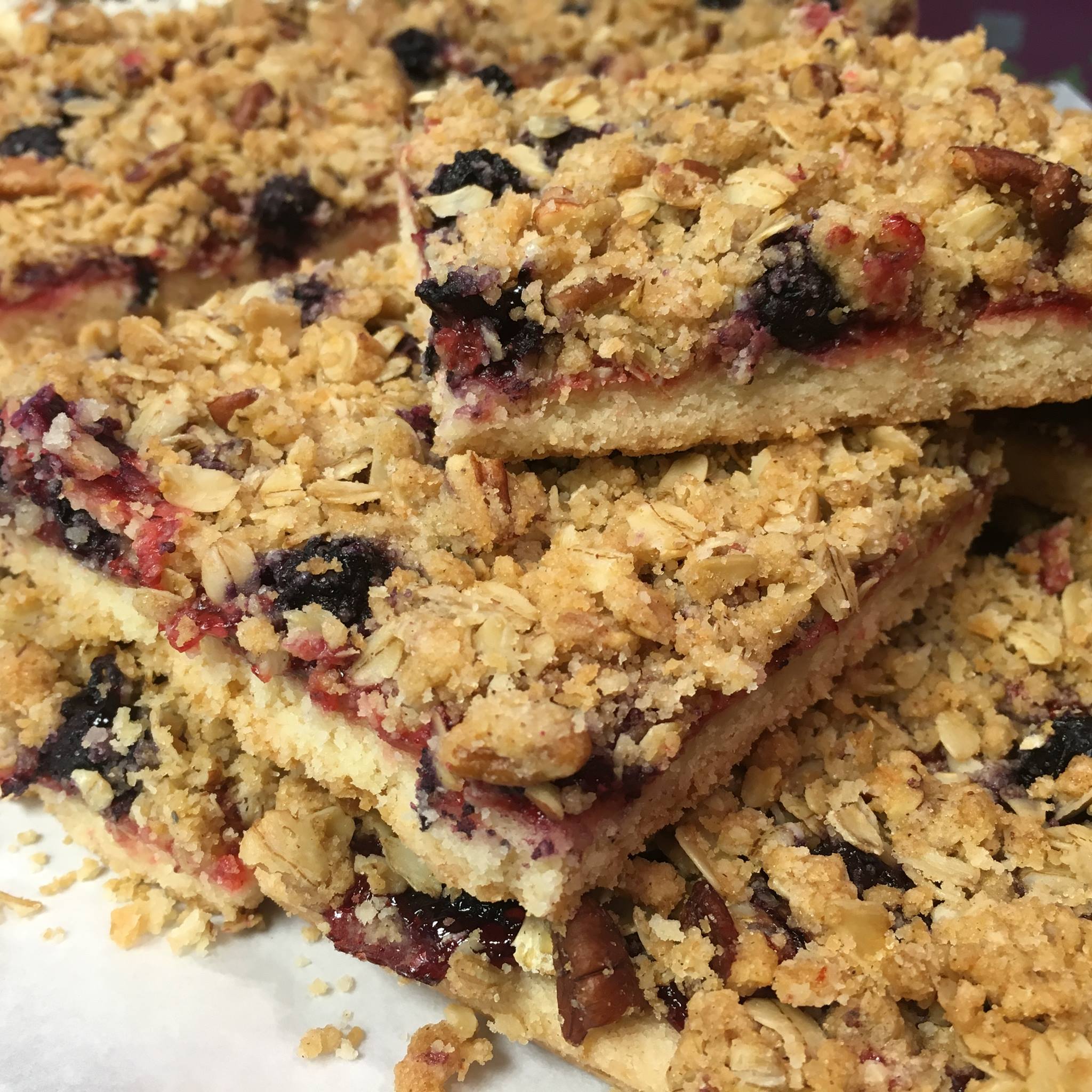 BERRY BARS
Berry Bars start off with a shortbread crust layered with our house made fruit preserves (depending on season will determine berries) then topped with an oat pecan crumble.
-Minimum Order is - Half Dozen (6 standard size bars)/Full Dozen (12 standard size bars)/Two Dozen Mini Bars (24 mini bars)
Cutoff day for orders are on Monday of each week. If your order is received after the Monday cutoff then your order will be processed and available for the following week.